I'm back with the third installment in my Founder Spotlight series!
Today I interview Sarah Johnston, known to many as The Briefcase Coach. Sarah has more than one million LinkedIn followers! Along with two cofounders, she just launched Job Search Journey—the world's first job search marketplace.
Read more to learn about how Sarah did this, what she's accomplished so far, and what she thinks other founders can learn from her journey.
---
Ok. So about you. What are you about? What's your background? Why did you launch Job Search Journey?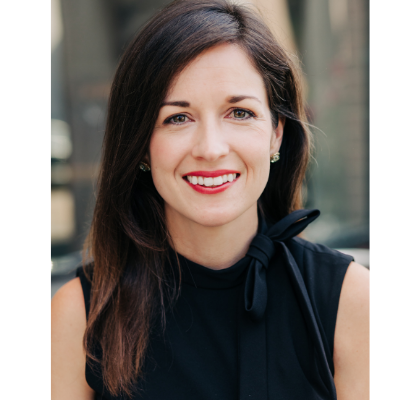 I'm a former corporate recruiter who got tired of seeing qualified candidates get passed over for positions because they didn't know how to market their skills. I launched an executive resume writing company in 2015 and have helped hundreds of job seekers land top jobs at some of the world's most respected companies.
In 2020, I joined forces with two other career experts to launch the world's first job search marketplace, Job Search Journey. We wanted to level the playing field for all job seekers by providing tools and resources to help them excel across all stages of the job search journey.
Great! So how exactly does Job Search Journey work? Who did you build it for? Why should anyone use it?
We believe working one-on-one with a professional resume writer or career coach can truly change the trajectory of your job search.
However, not all job seekers can–or want–to pay for individualized career services. Our online, on-demand marketplace levels the playing field by giving all job seekers low-cost access to quality content and do-it-yourself templates. We have over 250 different career products designed by over 30 of the world's top career experts.
Did you do market research before launching Job Search Journey? If so, what kind? And what did you learn about your market?
We built a test site on a platform called Podia before investing in a custom marketplace. When we made over 1,500 unique sales, we realized that we had a viable and much-needed service. As a boot-strapped start-up, we took our earnings and reinvested them in our new platform.

We also hired a respected branding company to evaluate our marketing and overall company image. They recommended that we move away from our original name, "Job Search Secret Weapon," and rebrand to "Job Search Journey." We did a market survey on the perception of the old name vs. the new recommendations and found that the term "secret weapon" did not resonate with an audience outside of North America.
Since our goal is to be a globally respected and recognizable brand, we ultimately decided to go with the research and advice from the agency.
Beyond customer feedback, what kind of market research are you doing these days?
We do customer surveys and regular informal seller surveys.
Also, having 30+ engaged sellers give us a unique ear-to-the-ground. One of our challenges is that we've had to balance their needs and great ideas with limiting funding.
What are you most proud of so far? What milestones have you hit?
We're proud of selling over 2,200 products, growing our company page followers on social media to over 15,000 loyal fans, getting over 200 votes on a Product Hunt launch, and having many client testimonials.
Great! Awesome stuff here. To close, what's one thing you'd tell a first-time founder trying to build and launch their first product?
Don't be a female.

I say that tongue in cheek, but it does feel 100x harder not being at the "cool kids table." Female founders get less than 3% of funding and do not have the same connections or invitations as their male peers.
Thanks! Last question: Imagine you're required to take a month-long vacation. All-expenses paid. Where do you go? What do you do?
Argentina. I'd ski the Andes, drink Malbec in a vineyard, eat steaks and go hiking all month.
To learn more from Sarah, you can follow her on Twitter. Learn more about Room Steals at JobSearchJourney.com.
Inspired by Sarah's story? Launch your own market research survey today. Every successful venture begins with feedback from real consumers. Let's get building!